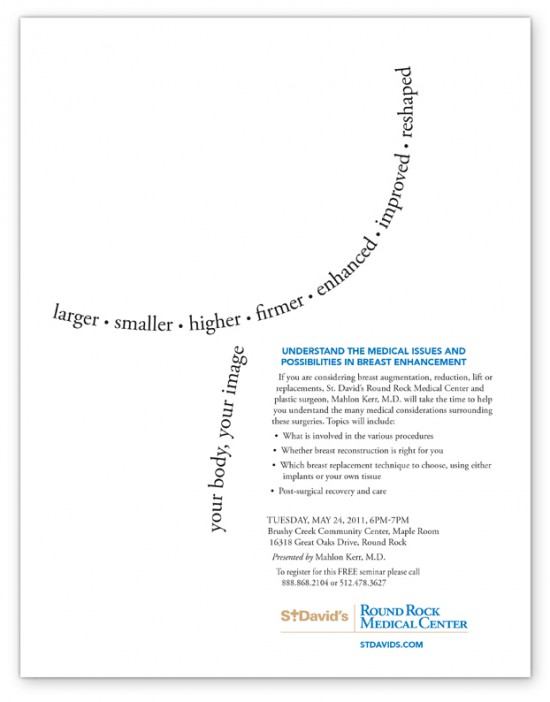 Good health care is about more than just fixing what breaks. Wellness is a huge part of any responsible health care system's programs.
"Your body, your image" covers a number of topics. This time it featured very frank seminars on breasts, and all the different reasons a hospital would care about them.
Seminars covered everything, reduction, enhancement, post-cancer reconstruction and everything else.