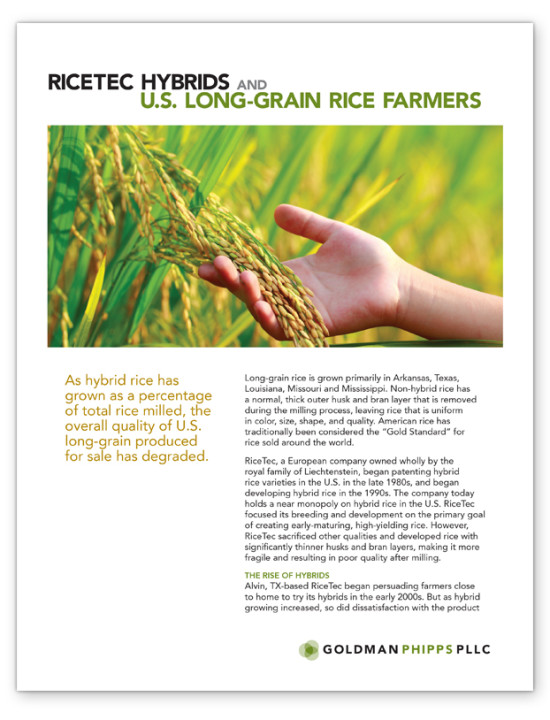 So, you're an agricultural law firm representing hundreds of farmers in a class action lawsuit. How does one keep in touch with existing and potential clients?
Part of the answer is to make yourself an educational and news resource for your target market. This mailer was one component of an ongoing campaign that brought breaking agricultural info right to users mailboxes, both analog and digital.
It even got some new additions to the class action.